Selling With Hurst Auction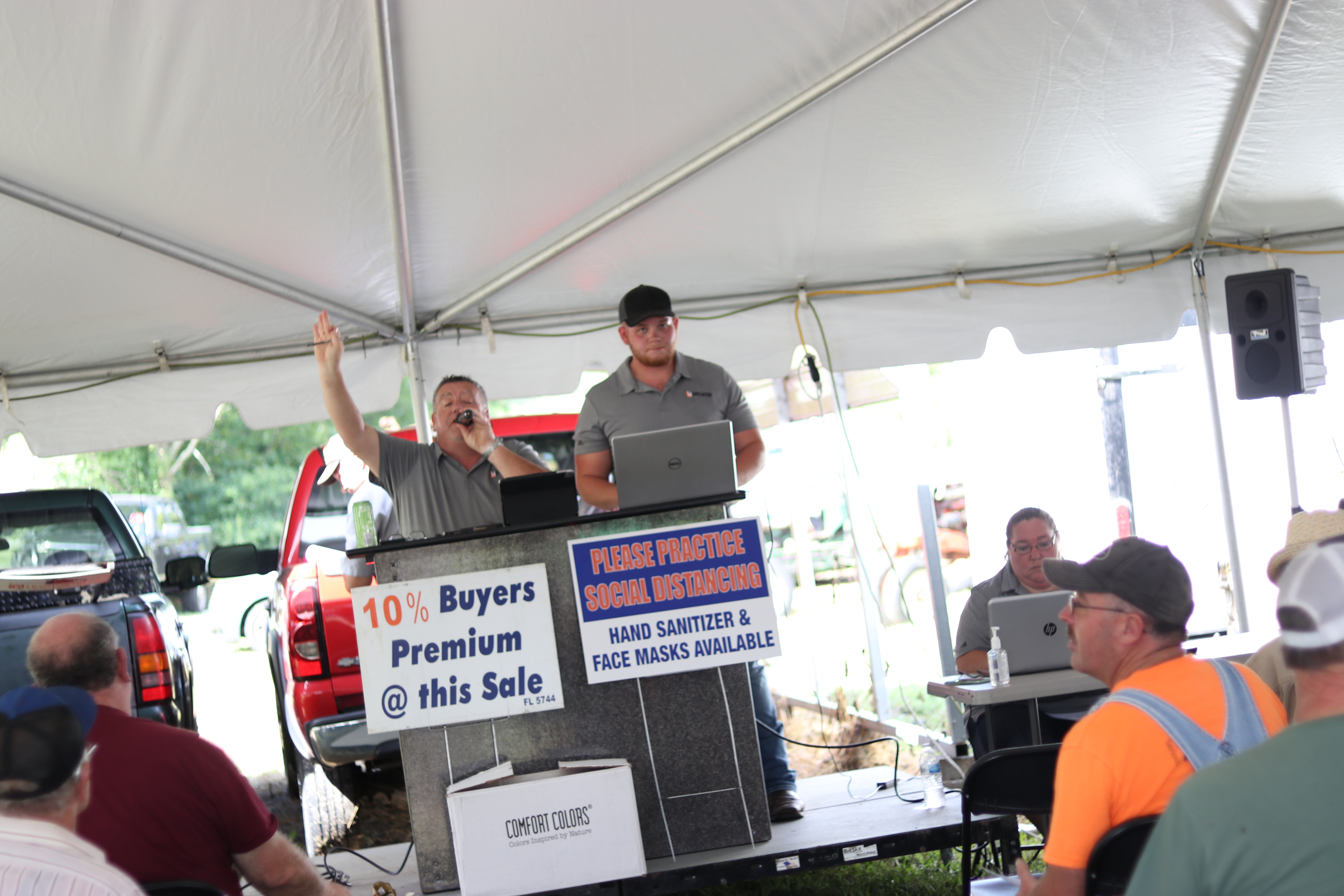 Hurst Auction is your full service source for equipment services. Our auctioneers, sales & support staff successfully markets agriculture, construction, utility, and transportation equipment. Whether you have one piece of equipment or a fleet of equipment – you can sell with Hurst Auction. The customer is always our top priority. It is our goal to provide you with quality, professional care that you can trust.We can sell your equipment at your location, our location, and online. We accept equipment Monday thru Friday at our auction yard
LIVE AUCTIONS: Our auction team's attention to details make it possible to deliver a successful live auction experience to our customers. We handles every aspect of the live auction including setup, marketing, cataloging, preview, auction, and post auction.
ONLINE ONLY AUCTIONS: The internet has revolutionized and is rapidly moving forward the auction industry. With the advancement of the online auction platforms, bidders are well informed and have the ability to bid from a computer or any mobile device. Our online auctions provide yet another option for buyers & sellers to reach their buying & selling goals.
VALUATION: We offer valuation services for a single asset or for an entire fleet. We tailor our valuations to the needs of the customer whether it be a valuation for liquidation, insurance, replacement or etc.
SALES & BROKERAGE: Every situation is different and if one of our live/online auctions doesn't fit your needs our team of equipment brokers will market your assets to deliver the desired results.
TRANSPORTATION & LOGISTICS: With strategic partnerships in place we can provide moving, hauling, and rigging services for all your equipment moving needs at competitive pricing. Whether you need to have equipment moved to or from one of our auctions or moved somewhere globally we can help.
Get Started Today!
Complete the form below or call 423-353-1112 today.